You can pay for products or services here!
You can use either;

OR
Paypal
OR

Scan QR Code with Crypto Wallet App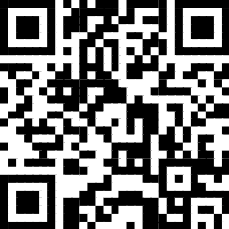 Thanks!
TERMS OF SERVICE
Deposit and Payment Policies
Due to the nature of remotely provided services such as ours, we require a 50% deposit for products or services. Unfortunately, we have had a few customers in the past obtain building permits with our drawings without paying us. We generally have many more hours in projects than what we charge the customer. Our services are priced well below what a licensed architect would charge and we are happy to provide this value for our services but we must be paid for the work we complete. We have found a fair solution for this is a 50% deposit and the balance is paid when the drawings or other service is delivered. Thank you for your business.
Material List and Model Accuracy
For projects where we are providing a materials list, we have to have a disclaimer for the accuracy of these lists. There are many factors that affect the quantities of materials for any project and each project is different. Factors that can affect the materials list are, but not limited to;
1. Method of delivery and how materials are handled during stocking of project. Materials can become damaged during delivery. Banding marks on lumber may cause you to cull a certain lumber if it will be exposed to view such as flooring for a deck or corner boards for your siding. It is good to be present for material deliveries. Make sure materials are set up off the ground at least 3" using scrap wood or pallets. Ask the delivery driver in advance how you can help protect your material from damage.
2. Weather and storage of materials. Some materials such as treated pine can be damaged by being left in the sun to warp. Bagged materials left uncovered can become unusable. Bags of concrete become nice boat anchors when left in the rain :) Sheet goods such as OSB can swell around their perimeter when rained on.
3. Cutting mistakes on the job can cause waste. People are human and make mistakes. Improper use of materials such as using pre-cut studs for plates or blocking will cause a shortage of material. If building during cold weather, talk to your subcontractors about what they will make fires with. Hopefully it is not your Cyprus siding :)
4. Means and methods; The simple differences is the way some people do things will cause a shortage of material. Cutting blocks for T's and Corners instead of using the blocks cut from door and window Jacks, can cause a shortage of material. This is just one simple example of the way people do things differently. The way you build can cause material shortages. On our materials lists, we list the project use for that material, make sure everyone working on the job reads this prior to starting the project.
5. Don't panic :) All of these things rarely happen on every job to cause major material shortages. You just have to realize that if I estimate it will take a certain number of studs to frame a wall, that is in the perfect world. So when you come up short or have extra material, you will have experienced the world we contractors live in on a day to day basis. The reason I mention this is because I help a lot of people build their own projects and it is the first construction project they have built so the question of waste and accuracy can become an issue. Understanding this will help you communicate better and avoid problems between you and the people who help you.
In construction we have this funny adage; "If it were easy, the homeowner would do it" So good luck and let me know if you need anything!
Ownership of Drawings and Intellectual Property
ATDrafting.com maintains shared ownership of drawings that we produce. This allows us to keep our cost to individual customers as low as possible. This is achieved by alterations of similar projects to be sold to others which spreads the cost over multiple customers. We can change this policy for specific projects but it will affect the fee and the customer will need to inform us of this before we quote the fee for the project. If you compare our fees to others with the same experience and abilities, you will find our rates are very fair and we can do this by sharing ownership of drawings and other intellectual property we produce. This said, we will never "rubber stamp" drawings. All drawings are reviewed and customized for each project based factors such as project use, codes, zoning, geography, etc. We provide this notice for informational purposes due to the number of requests that we receive to sell projects in our archive.